The crunch of crispy leaves under foot.
Saturday adventures with friends.
Golden leaves in the sunshine.
Giggles hiding under leaves.
Searching for pumpkins.
Decorating candles.
Sparkly costumes.
These are the things that make fall special to me!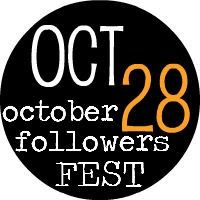 Linking up
with
these
lovely
ladies
for a followers fest!! A little online autumn party, what could be better?!!